The LAD Dance Family
Our staff has become a family. We see our students become a family. Each year we celebrate our students, seniors, alumni and staff achievements. We pride ourselves in recognizing each student's individual strengths and guiding them to their full potential as an athlete and artist with positive encouragement.
Our Facility
3 Studios with sprung marley flooring
 Large Viewing Windows with flexible and comfortable seating for all 3 Studios.
Large reception area and lobby with comfortable leather couches and chairs
Study area
3 Bathrooms including a toddler bathroom with baby changing station
Private Dressing Rooms and plenty of storage space for student's belongings
Free Internet Access
Family friendly Vernon Hills Town Center location with ample parking and safe drop off at our front door- Starbucks, ,Halsted Deli, Fried Egg, etc.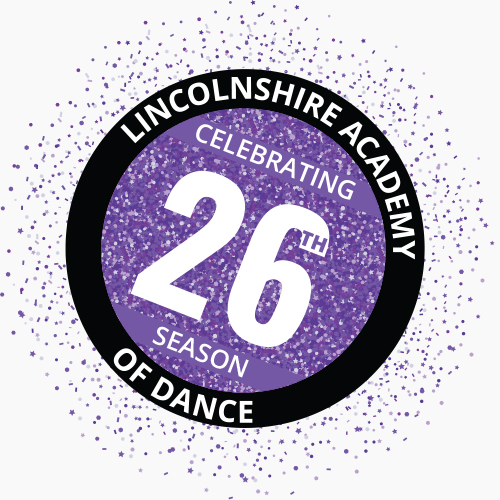 Recitals
Our June Performances are our celebration of a year of dancing, love and life together. They are professionally produced with high-quality sound, lighting, and age-appropriate costumes, music and choreography.
The LAD Scholarship
We pride ourselves in giving back to the community with our very successful and strong scholarship program. The Lincolnshire Academy of Dance has given out thousands of dollars towards scholarship and Out Reach since opening its doors in January 1999.
Live Music
We have 2 professional percussionists for our modern classes, hip hop classes and a professional pianist for most ballet classes.
Our Students
Our students have completed summer programs with American Ballet Theatre, The Joffrey Ballet, Chicago Ballet, Ballet Met, Milwaukee Ballet, Point Park University, the Universities of Michigan and Indiana, River North Dance Chicago, Ballet Austin and the prestigious Interlochen Summer Intensives.
Most of our students place into Stevenson High School's dance companies- Repertory, Melange, and Concert Dance; as well as Freshman, Junior Varsity, Varsity Patriettes and the musical theatre and drama programs. We have many students who participate in their High School dance teams, orchesis, dance companies, musical theatre and drama programs with Vernon Hills High School, Deerfield High School, Buffalo Grove High School, Libertyville High School and high schools in Mundelein, Antioch, Grayslake, Arlington Heights and Palatine.
LAD alumni
LAD alumni have been accepted into prestigious university dance and musical theatre programs. Many have received talent scholarships.
LAD alumni are dancing professionally in dance companies, on Broadway and in Broadway National Tours.
Award Winning Dance Company
For 21 years our award winning Dance Company LAD Ensemble  has created an outlet for our students to perform, compete and experience dance outside of our studios. They participated in Dance the World at Disneyworld Orlando in 2018 & 2019.
Auditions are held annually and are posted on our website & Facebook & Instagram pages.
In the Media
Our signature piece, St. Teresa, placed in the top 10 in Dance Chicago's 2009 Dance Festival and our students were featured in the Dance Studios of Chicago Calendar's Cover and June and September months. We were also featured in the national dance magazine Dance Studio Life's January 2012 issue featuring live music in the classrooms alongside prestigious university and conservatory programs.