OUR 22nd ANNUAL PERFORMANCES AT STEVENSON HIGH SCHOOL WERE CANCELED DUE TO CDC GUIDELINES AND STEVENSON HIGH SCHOOL'S BUILDINGS CLOSED INDEFINITELY. AN E-MAIL WAS SENT TO ALL FAMILIES ON MAY 2. WE ARE NOW PRODUCING OUR 1ST ANNUAL VIRTUAL RECITAL WITH A PROFESSIONAL COMPANY-FREE OF CHARGE TO ALL FAMILIES! STAY TUNED!
2020 Recital Class Listings – Please click LAD 2020 Recital Class Placements – Revised to download.
Please click here for the 2020 Recital Permission slip>Recital Permission Slip 2019 (1) due with the costume deposit no later than Saturday, December 21.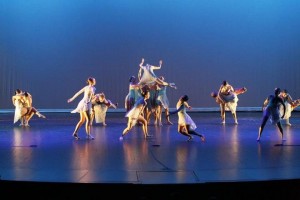 Tickets:
Recital tickets are distributed through a 3rd party lottery system in May. Ticket order forms are e-mailed to all families and available at the studio.
Costumes:
Parents are responsible for all costume fees and there are no refunds once costumes are purchased as they are made to order and costume companies do not accept refunds, only exchanges.
Pre-Ballet & Little Hip Hop classes- $60  All other classes: $70
DVD's
Our performances are filmed and edited by a professional videographer and DVD's are available for purchase. We hold no formal picture day, but our dress rehearsals are OPEN and pictures and videotaping are always welcomed during the OPEN dress rehearsals.
Please click here for the >DVD Order Form= LAD 2019
Mail your DVD order form with your check payable to LAD to the studio! We will e-mail all families when the DVD's are in at the studio for pick up. DVD's should be ready for pick up after July 8 during summer hours.
Our recital photographers take pictures during each performance.
Links for our 2019 performances are below!
Saturday 2pm:
Finale:
No photographs or video allowed during the performances.
"The performances were phenomenal! We have attended many recitals, for many studios, over the past 12 years and we were truly blown away by your performances…. it made us feel good about our decision to enroll our daughter at your studio!"
"We were amazed to watch our daughter onstage- she has grown by leaps and bounds. But most of all, she feels great about herself, has more confidence, fits in more socially at the studio and LOVES it! What more could I ask for?"
"I want to thank you for making the recital so special for the seniors including my daughter. You have taught her since she was 4 years old and she has been with you for the past 14 years- wow! The finale was so meaningful and will forever be imprinted in my memory."