Recital
OUR 24TH ANNUAL PERFORMANCES WILL BE HELD AT STEVENSON HIGH SCHOOL'S PERFORMING ARTS CENTER JUNE 11-12, 2022- TIMES TBD.
PERFORMANCE PERMISSION SLIPS WERE DUE ON DECEMBER 18 ALONG WITH THE $30 ACCESSORY DEPOSIT PER STUDENT. WE HAVE EXTRA PERMISSION SLIPS IN THE STUDIO LOBBY.  ALL ACCESSORY DEPOSITS ARE DUE BY FEBRUARY 25, 2022.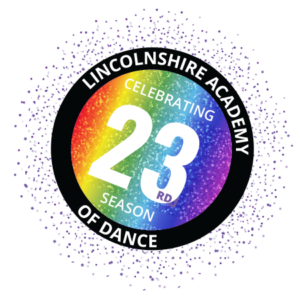 Testimonials
Congratulations on two amazing recitals and thank you for an amazing end to the difficult dance year! It is so inspiring to see how these recitals all came together, and such a great example of 'making lemonade out of lemons.'
I know that I will never forget Sam's virtual recital 2020. Thank you so much for the amazing work you do for your students.
The virtual recital was wonderful – so fun to watch! It was truly joyous and a much needed diversion. A big thank you to everyone at the studio for the incredible creativity, innovation and effort that went into its preparation. You created something truly special for the dancers and their families. I just loved it!
All the best,